Obrnite se na nas
Telefon
Slovenija
08.02.2023
bigHead: The intelligent fastening solution for composite materials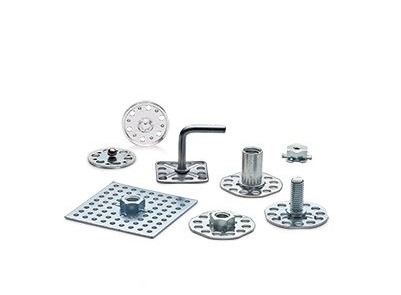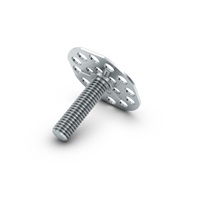 Lightweight materials have become indispensable in the construction of racing and (super) sports cars, but also yachts and luxury watercraft such as the Kormaran. Modern composite materials have numerous advantages: They can be shaped in almost any way, withstand the highest loads, and also reduce the fuel consumption of vehicles due to their low weight - a plus for the range as well as for the reduction of CO2 emissions. However, innovative materials often present designers with major challenges when it comes to processing and assembly. Traditional connectors and fasteners quickly reach their limits, especially with light carbon and modular products. The solution here is the bigHead fastening elements from KVT-Fastening, which are available in a wide variety of designs.

Traditional fastening systems designed for metal and wood are often incompatible with composite materials or require major processing concessions. The best-known composites are carbon fibers, also known as carbon. They represent the trend to replace tried and tested materials with lighter and more stable ones. Conventional punching and drilling is often not possible with carbon plates, because this would destroy the stability of the inserted fibers and impair the strength of the component. BigHeads are used here, the principle of which is as simple as it is ingenious: bigHeads are base plates (heads) to which any fastening elements - such as pins, nuts, threaded bolts, hooks, and the like - can be attached by welding. The special welding represents the USP (unique selling point) of the bigHeads. It contains all the know-how that gives the bigHeads a particularly high level of stability.

Gluing instead of drilling

Carbon fiber-reinforced plastics in car body parts are often only a few millimeters thick, which can pose a problem with the correct attachment. In this case, bigHeads can be integrated directly into carbon and other composites or plastics during production, which means, for example, that optical and functional features can be better reproduced without having to accept compromises in terms of resilience. The large base plates of the intelligent fasteners can simply be laminated in or glued onto surfaces or into sandwich materials. This is a discreet and efficient way of processing even the thinnest of structures while preserving form and function as well as process reliability. Embedding plastics by over-molding is also possible. There should be no compression errors or bulges that impair the appearance of the structure. In addition, the strength tests must prove that the product can permanently meet the requirements.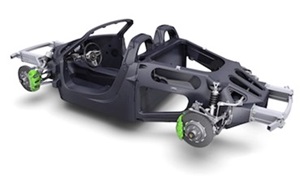 From the hybrid Porsche to the luxury yacht

A large area of application for the bigHeads, which are available in galvanized steel or stainless steel, is the automotive industry. Carbon parts are increasingly being used in sports cars due to weight optimization. In the hybrid Porsche Spider 918, for example, the supply to the ventilation box is held by these small "big" heads. At Aston Martin, the aerodynamic front and rear spoilers in particular are attached with bigHeads. A large number (almost 40) of intelligent fasteners are also installed in the body of the Polish racing car Arrinera. Since stainless steel bigHeads with a quality of AISI 316 have been certified as resistant to sea and chlorine water, they are also very popular with yachts and speed boats. The most exclusive example is the Kormaran made in Salzburg. Here the bigHeads are used to hold the cable strands. On Sunreef yachts from HTEP, on the other hand, they are used to attach the soundproofing to protect against noise in the cabin.

Safe and well hidden
What all the examples mentioned have in common is that the bigHeads are always safe but mostly "invisible", since there are no rivets or drill holes and no unsightly shadows. The fasteners are usually attached by laminating or with adhesive, which, thanks to the design of the base plate, flows through the holes in a targeted manner and thus holds the connecting element in position, achieving the desired high stability and particularly high strength.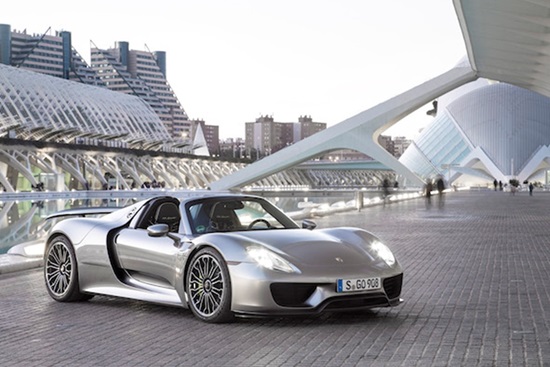 Form follows function

Due to their numerous advantages, the connection technologies from bigHead are not only used in vehicle and ship construction, but also in mechanical engineering and in the furniture industry. In addition, they are used in many other areas that require sophisticated fastening solutions for lightweight construction and especially for composite materials. The design principle "form follows function" can be implemented with composite materials for more and more applications in a wide variety of industries. The product range currently includes around 1,000 different designs and 400 standard products, and their design can also be customized.
Would you like to speak to our expert directly?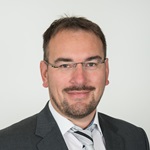 Martin Trausner
Product Manager
+43 732 257700 11
Subscribe to KVT Newsletter now and stay updated with our latest product and service highlights!